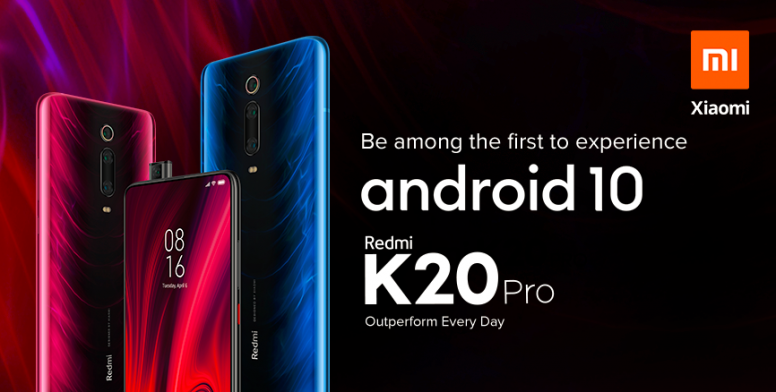 Happy to announce that bringing the best of both MIUI and Android, we have started rolling out Android 10 based MIUI for selected users under Redmi K20 Pro Android 10 Stable Beta program. Build release has started just right after the official Android 10 rollout from Google for pixel devices. If you are eager to get the Android 10 the application is still open to apply till 8th Sept.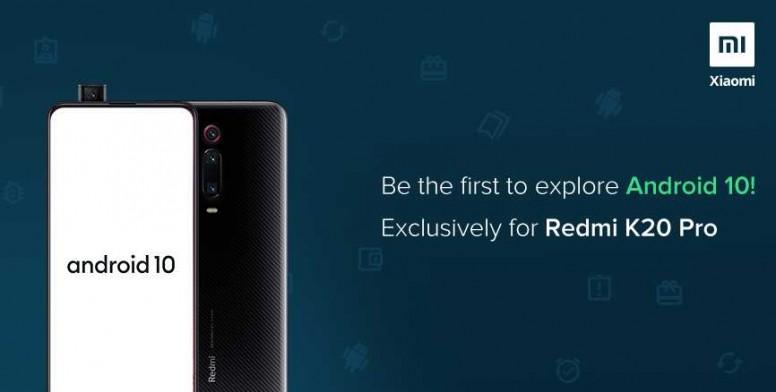 Redmi K20 Pro users, we have a special surprise to keep you ahead of the curve! We are inviting entries to test MIUI 10 based on Android 10 exclusively on the alpha flagship – Redmi K20 Pro. Apply now and be the first in the world to experience Android 10!
Supported devices
Redmi K20 Pro

Build under test
MIUI 10 based on Android 10

How to apply
Open from Today onwards till 8th Sept 23:59:59 hrs (IST)
Announcement

Results will be declared on or before 
11th Sept 2019 09:00 PM IST
Privileges
Special OTA update access
Special user group – 'Android 10 Tester'
Exclusive Android 10 tester medal
Chance to attend official launches for top performers
Selection criteria & important rules
Mi Community ranking should be 'Semi Pro Bunny' or higher.
An active member of Mi Community, India.
Should follow the rules of Mi Community & not leak the ROM provided to him/her during the testing.
Should not post anything related to the ROM or team on Social Media, in other sections of the forum or anywhere else.
Should have a thorough knowledge of MIUI and Android in and out.
Being a special team member includes a few major responsibilities which he/she needs to follow.
Moderators, other special team members, Mi FC presidents can also apply.
What is the main feature you are keen to test on Android 10?
Do let us know in the comments below!